People's Choice Awards Voting Now Open!
October 13 2015
/
Goldnerds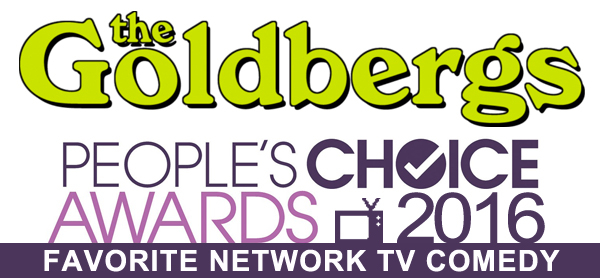 Please head on over the People's Choice Awards website and cast your votes for Wendi and everyone at The Goldbergs. You can vote as many times as you like, so please vote away – and make sure you write in Hayley Orrantia, Troy Gentile, Sean Giambrone, George Segal, and AJ Michalka!
Voting closes Friday October 30th.
Vote here for FAVORITE COMEDIC TV ACTOR
Vote here for FAVORITE COMEDIC TV ACTRESS
Vote here for FAVORITE NETWORK TV COMEDY